March is a truly beautiful month in Daylesford and Hepburn Springs!
The weather begins to cool a little, but it's still warm enough to enjoy the great outdoors…
It's the perfect time of year to book a property with amazing views and stunning gardens for your secret garden experience. Take a peek below for 3 of our favourite gardens…
We also have some wonderful new listings to introduce below. Scroll down to see which two can be combined to sleep up to 10 guests, along with ways to enjoy the great outdoors while you are here.
So gather your nearest and dearest and book in a stay to enjoy a relaxing room with a view in Daylesford…
Amazing views & gardens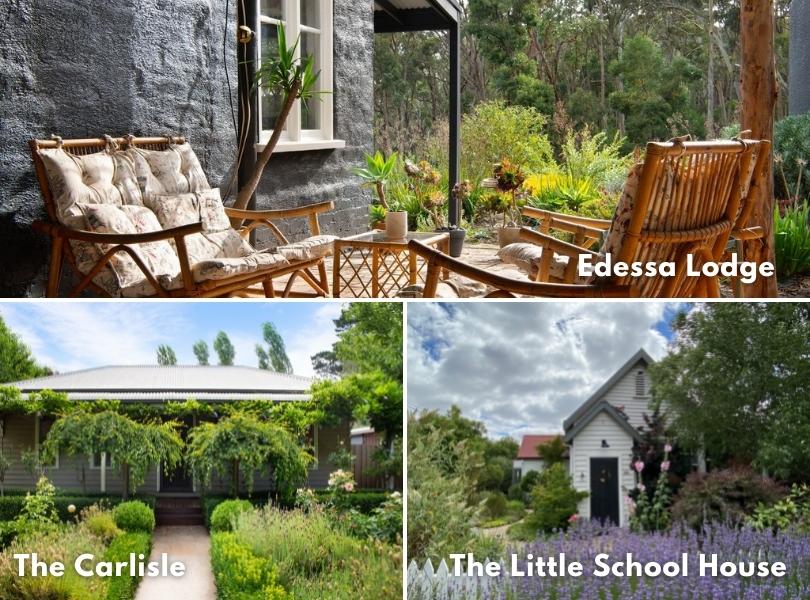 We have so many properties with gorgeous gardens and views that we have a searchable section on our website called Amazing Views & Gardens so you can check them all out! A few of our favourites are:
Edesssa Lodge – Surrounded by trees and in the heart of the forest, yet less than 10 minutes to Daylesford, this is the ideal escape for guests wanting to get away from it all. 2 bedrooms | Sleeps 4
The Carlisle – From its magnificent front garden, to its rear yard forest views, this property leaves nothing to be desired. 4 bedrooms | Sleeps 8.
The Little School House – This quirky, pet-friendly property has a magical garden with a wood fire and clawfoot bath. 2 bedrooms | Sleeps 4.
See more amazing views & gardens here >>
Brand new listings this month!
Wayfarer Cottage – Freshly renovated and beautifully styled, within easy access to all of Daylesford iconic landmarks. 3 bedrooms | Sleeps 6.
Lauristina Guest House – combining elegant country charm and sophisticated modern style in the heart of beautiful Hepburn Springs. 4 bedrooms | Sleeps 8.
Laurestina Spa Cottage – a unique and cozy couples retreat nestled in the heart of Hepburn Springs. 1 bedroom | Sleeps 2.
Or you can even combine the last two listing above as Lauristina Guest and Spa, to sleep up to 10 guests over 5 bedrooms!
Browse all our new listings here >>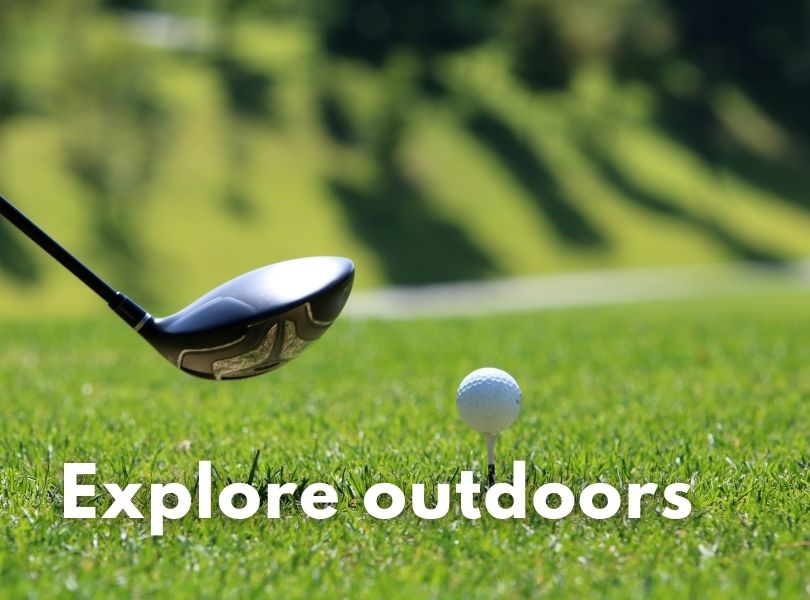 Take advantage of the beautiful outdoors, whilst its still warm!
You've gathered your group and booked your stay… now it's time to plan your days away.
Nothing says "leisurely vacation" better than 18 holes of golf Hepburn Springs Golf Club!
Or if a trip to the vineyard is more your style, then cruise out to the cellar door and restaurant at Captain's Creek Organic Wines, where you can get 5% off single bottles of wine and 15% off cases as part of our V.I.P partner program, exclusively for guests of Daylesford Country Retreats.
Save with our V.I.P Partner offers here >>

Book your fully-flexible Daylesford retreat today…
…go on, you deserve it!