Can you believe, we have 8 new properties that have come online since our last blog post! Scroll down and see the latest additions to the Daylesford Country Retreat family, bringing us to over 100 properties!
Don't miss Borealis on the Lake, only on until 4 Sept 2022 and while you are here, make sure you visit our newest V.I.P. Partner, Beppe Restaurant for your exclusive guest discount. More details below…
We've compiled the top 4 'must-haves' below for a stay with us this winter, including our favourite fireplaces below…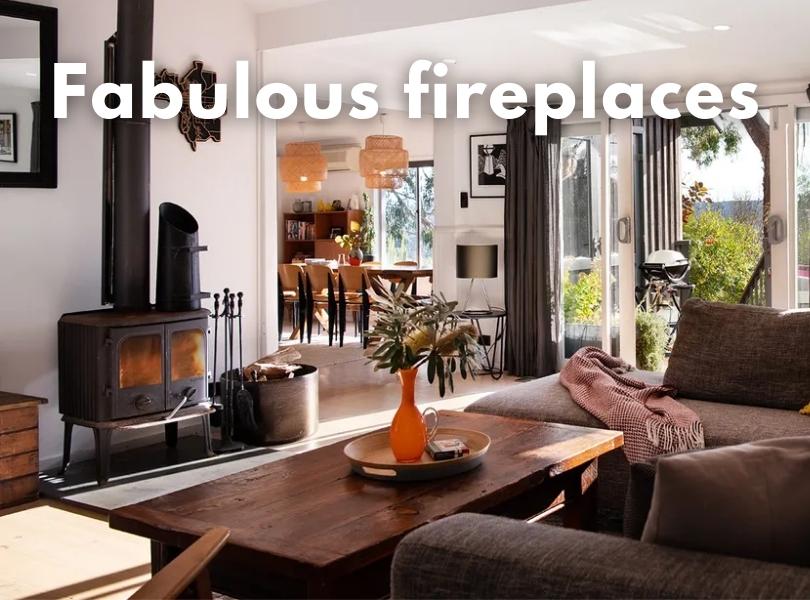 What are your winter getaway goals?
If your list includes any or ALL of the following, then we've got properties to tick the boxes:
Sitting in front of a crackling fireplace accompanied by a glass of red wine or a hot chocolate topped with marshmallows,
An indulgent hot tub, spa or bathtub soak,
Snuggling up in a cosy bed with beautiful linen
Enjoying a hot cup of morning coffee in the winter sunshine
If we had you at 'fireplace', then we have over 40 properties where you can warm up in front of the fire, including The Luxe @ Daylesford, Cornish Hill House, The Den and all 7 cottages at Bodhi Daylesford.
Browse our fireplace collection here >>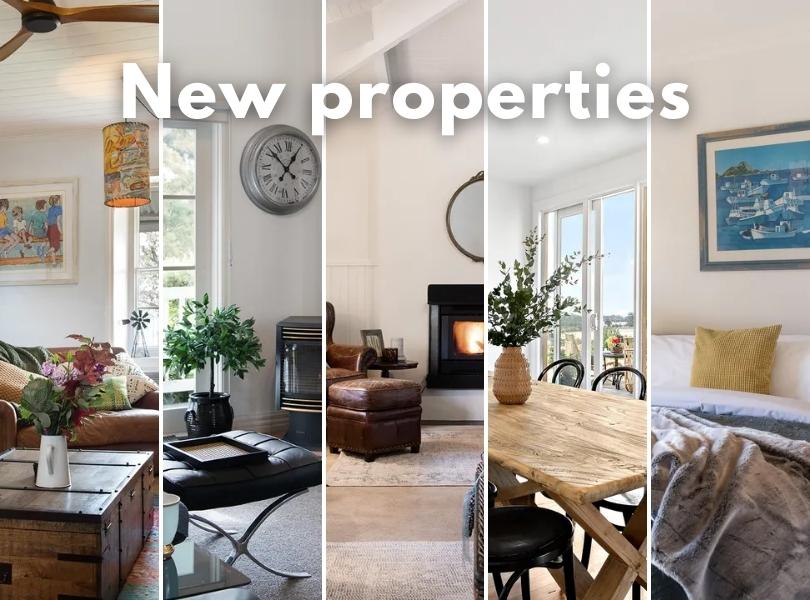 With 8 new properties, we have over 100 for you to choose from!
Allambie – Featuring a beautiful open fire in the lounge, bathtub in the central bathroom and hilltop views. 3 Bedrooms | Sleeps 6
Websters & Kellaway's – Located in beautiful Hepburn Springs, these two properties are surrounded by gardens. Each has 1 Bedroom | Sleeps 2
Daylesford Garden Suites – Suites 1 & 2 are less than 600 metres from the main street of Daylesford, yet in a world of their own. Each has 1 Bedroom | Sleeps 2
Maple Tree House – Surrounded by nature, yet minutes from the main street of Daylesford featuring a cosy wood fireplace. 3 Bedrooms | Sleeps 6
Old Manning's Farm – This iconic home was built in the 1850's and has all the rustic and romantic charm you'd expect of a home of this era. 3 Bedrooms | Sleeps 7
East St Spa House – Beautifully styled and packed with features, East St Spa house is your perfect Daylesford Retreat. 2 Bedrooms | Sleeps 4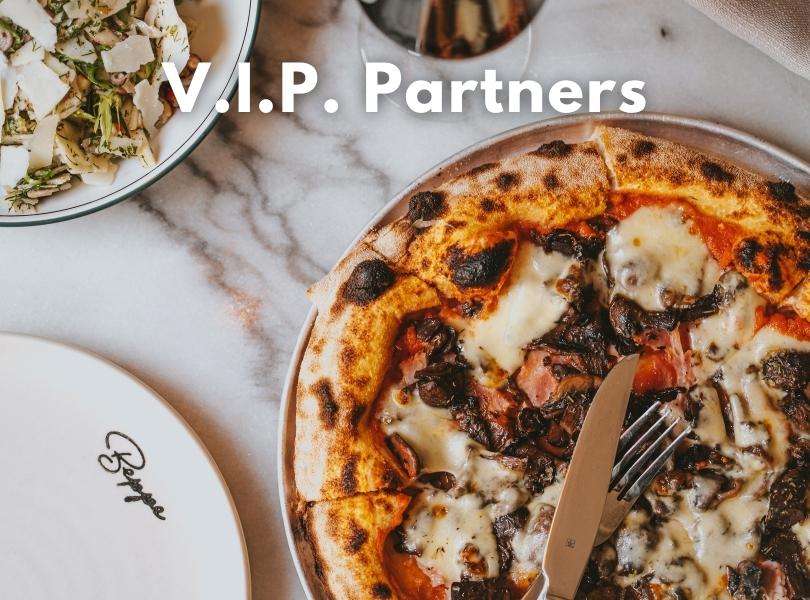 Welcoming Beppe to our V.I.P. Partners program!
Located in Daylesford on a leafy corner, Beppe is where locals and visitors alike enjoy modern Italian dining with a local twist. Dishes like squid ink tagliolini, and mushroom risotto with truffle oil are offered alongside a wood-fired pizza menu, with all pasta, bread and pizza dough made in-house. Local and Italian wines have all been selected to complement the menu.
Show your key tag as a guest of Daylesford Country Retreat and receive a special price on 'Mangia!' a sharing-style feast of antipasto, pizza, risotto, pasta, secondi & dolce. Whatever is brought to the table, you eat.. just like nonna's casa!
View all the V.I.P. offers here >>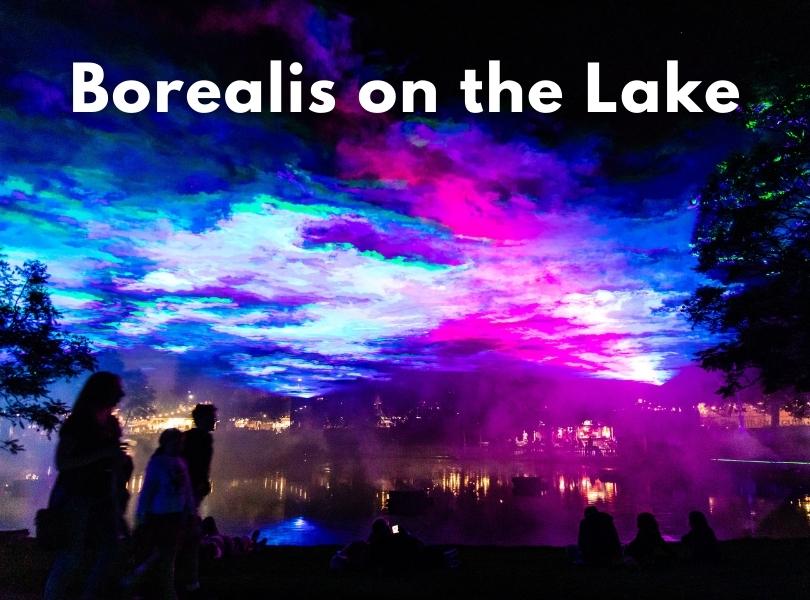 Borealis on the Lake is bringing the Northern Lights to Lake Daylesford this winter!
Through colour, movement, density of light beams and changing weather, unique auroras are projected over the lake. The perfect blend of technology and art. Set to a tranquil soundtrack, you become truly immersed in the wonder and magic of Borealis.
Find out more event information and purchase tickets >>
Book your fully-flexible Daylesford retreat today…
…go on, you deserve it!