Take the whole family away, including your dog, on a Daylesford adventure! 
The King's Birthday long weekend is just around the corner, along with school holidays, so why not plan a fun family trip to Daylesford, where you can also bring your dog?
Take a look below at some of our dog friendly properties (perfect for the whole family), fun adventures for the kids, V.I.P savings on your winter woollies and two beautiful new properties, all for your next Daylesford and Hepburn Springs adventure!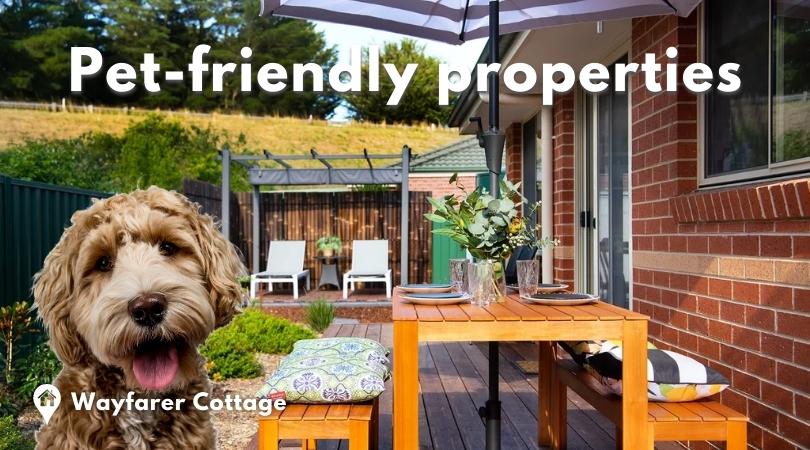 Paw-fect properties for the whole family to enjoy!
If the word 'family' includes your four-legged fur-baby, along with the kids, then we've got a huge selection of 35+ properties that are dog friendly. Here's just a handful of our faves, perfect for the whole family (kids included!)
See all the dog friendly properties here >>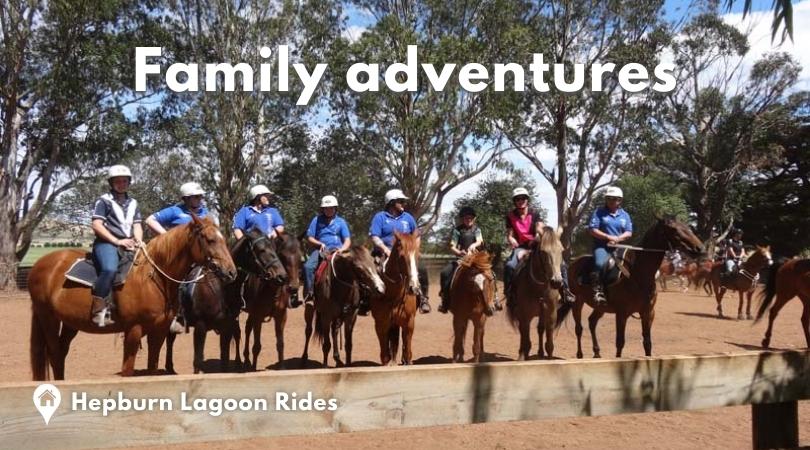 Family adventures await!
Don't let winter keep you and the fam-bam indoors, instead, make awesome memories with some of these great adventures in Daylesford and Hepburn Springs:
🚂 Daylesford Spa Country Railway – Beautifully restored vintage trains running every Sunday, along with additional services in the school holidays.
🦙 Daylesford Sunday Market – Located at the Railway Station, with a variety of stalls, and often a Petting Zoo, every Sunday from 8am. Plus it's dog friendly too! 🐾
🐎 Hiking or horseriding – from lakeview strolls to waterfall exploration, we have a list of walking and hiking options here. Or for a unique family activity, book a country horse riding experience with Hepburn Lagoon Rides (pictured).
Explore all the local activities here >>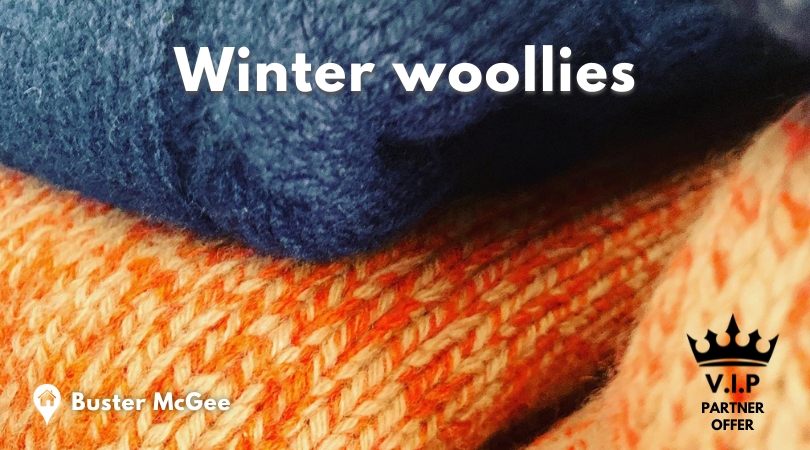 Get warm in style this winter
A great way to remember your trip away, is to gift yourself some lovely winter woollies from our V.I.P. Partners, where you will enjoy exclusive savings as guests of Daylesford Country Retreats – just show your keytag for savings:
Portal 101 – A visit to Portal 108 will have you discovering a curated collection of local and independent designers of women's clothing, jewellery, handbags, homewares and accessories. A pooch-friendly store with a great big heart. V.I.P offer 10% off all items storewide except sale items.
Buster McGee – A retail experience based on a warm welcome, personal service and products which punch above their weight for a regional clothing store. VIP offer – Save 10% off all items in-store except sale items.
See all our V.I.P Partners here >>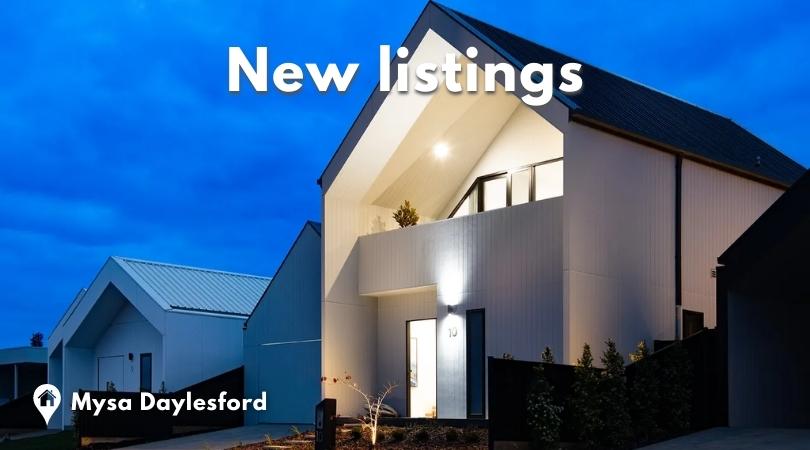 Two beautiful new properties to experience this month:
Casa di Fiono – Blending Tuscan-inspired design with modern amenities in the heart of Hepburn Springs. 3 bedrooms | 2 bathrooms | Sleeps 6
Mysa Daylesford – The ultimate in luxury living with breathtaking views and an in-ground heated pool. 3 bedrooms | 2 bathrooms | Sleeps 6
Save 15% on these stunning new listings* for stays before 9th June 2023! Promo code is NEW15.
Save 15% on new listings here >>
Our deposit and cancellation promise

We know times are tight, so we want to help make planning for your next holiday to Daylesford easy and stress-free. For your peace of mind, all direct bookings come with this worry-free guarantee:

No deposit required. At Daylesford Country Retreats we don't take deposits. It's one simple payment taken at 30 days prior to check in.
Fully-flexible bookings. You can change or cancel your booking up to 30 days prior to arrival with no charges.
Book your fully-flexible Daylesford retreat today…
…go on, you deserve it!